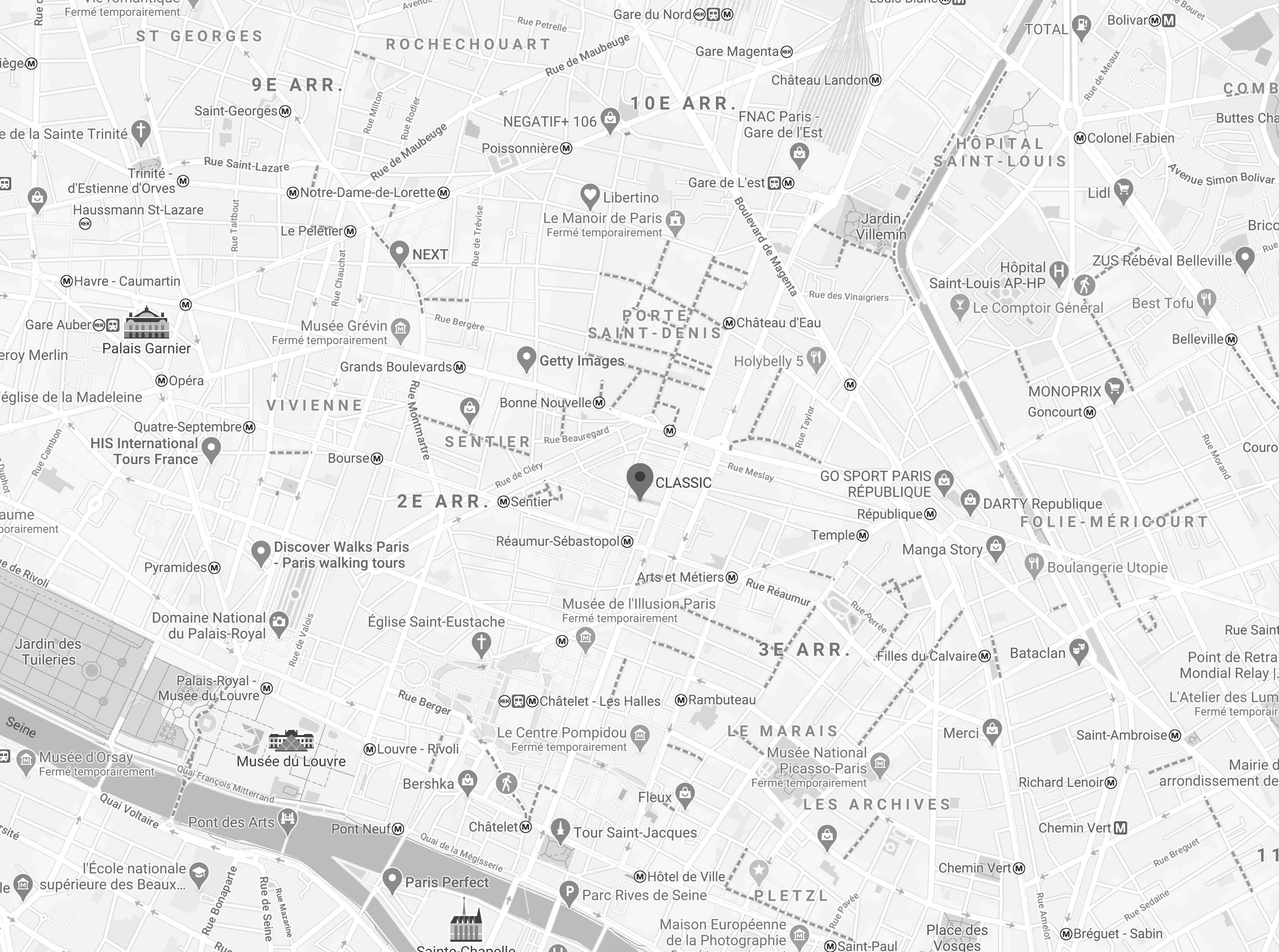 About CLASSIC Paris
CLASSIC Paris is a creative label founded in 2010 ranging from book publishing, art curation and consulting. We have released more than 15 publications so far including zines, catalogs, limited edition artist books, and even a children's book.
We have also curated a few exhibitions intersecting the creative scenes worldwide for galleries as well as institutions and clients.
This has led us to our consulting clients, ranging from advertising agencies, events and brands.
Through our various activities, we aim to bridge as many environments as possible such as art, design, music or fashion while maintaining the link to the lively culture of our generation.
In 2016 we opened a bookstore in Paris to give a space to the artists, brands & things we feel close to, which has now closed and has evolved into a new space and showroom welcoming collectors, artists, creatives and independents.